Key information for the start of term. We're looking forward to welcoming all new undergraduates and postgraduates in October. Here are some key dates + advice on what to do before term starts.
Congratulations to Will Eaves - shortlisted for the BBC National Short Story Award 2017
Warwick begins new teaching collaboration with world-renowned London Film School
The Department of Film and Television Studies is very proud to announce an exciting and ground-breaking collaboration with the world-renowned London Film School.
Students on the BA Film Studies degree are now able to apply for a place on a specialist third-year module in Film Production. Students will receive tuition in screenwriting directing, editing, cinematography and sound recording, and at the end of the module each student will produce a short film, using the skills they have learned and drawing upon the skills of their classmates.
The module is delivered by London Film School staff at Warwick and makes use of our new purpose-built edit suite and set of state of the art filmmaking equipment.
See Dr Anna Hájková on Who Do You Think You Are?
Tune in to hear Dr Anna Hájková talking to Ruby Wax about her Holocaust family history on 14th September on Who Do You Think you Are?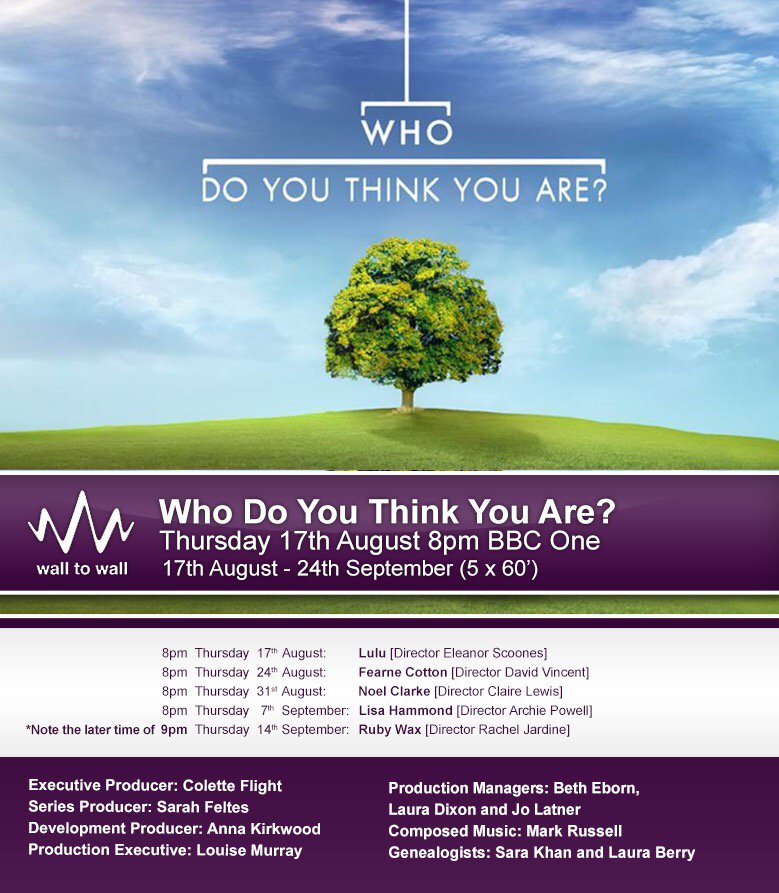 Nicola Viviani has published the book Mail Art Stories: the mail artist tells his own story, in collaboration with the mail artist Lancilotto Bellini. The book records a project conceived by Bellini in the mid-1990s, which collected work from mail artists around the world. This is the first time the project and the works it generated have been published.
Nicola will be joining the department as a PhD student in 2017-18, and will be writing his thesis on collector, patron, publisher and collaborator Francesco Conz, one of the most influential figures in the late-twentieth century neo-avant-garde art world.
Warwick alumnus Tom Fowler has a play at the prestigious Royal Court theatre
The Centre for Cultural and Media Policy Studies invites you to an event, The Future of Creativity on Thursday 6th July in the Helen Martin Studio, Warwick Arts Centre.
Recent years have seen an explosion of scholarly interest in creativity as the creative industries have moved from the margins to the centre of economic life. Creativity, and creative thinking can, it seems, provide solutions to a wide range of the social, economic and political dilemmas that contemporary societies face.
The Centre for Cultural and Media Policy Studies at the University of Warwick has spent over twenty years engaged in debates about the status and meaning of creativity, reflecting on and researching its role in social and political life and preparing students for work in the arts, media and creative industries. In this one day symposium, we invite researchers, teachers and practitioners to help us in re-imagining creativity for the future.
The day will be organised around two themes - Creativity and Democracy and Creativity and Sustainability. It will feature contributions from Nick Wilson (King's College London), Farzhana Khan (Shake!) Sholeh Johnson (Julie's Bicycle),Kate Sayer (Warwick Arts Centre) and Chris Bilton, Nadine Holdsworth, Lee Martin and Pietari Kaapa (University of Warwick)
Lunch is provided. Please register your intention to attend
https://www.eventbrite.com/e/future-of-creativity-tickets-33493369570
Dr James Hodkinson and Professor Karen Leeder (Oxford) launch a creative writing competition on Monday 25 Sept.
Keynote speakers:
Professor Anne Etienne (UCC)
Professor Maud Anne Bracke (University of Glasgow)
Applications are invited for a Research Fellow in the Centre for Interdisciplinary Methodologies (CIM).